First of all, a massive thank you to my wonderful family and friends who have been religiously reading my posts each day and for your wonderful comments.
Mum, this is from my laptop, so there should be less spelling mistakes, I hope!
So, blog chat?
I don't have a lot to say about my own blog. It's just a mixture of my ramblings that I started whilst on my gap year. I also write a youth work blog which can be found: Here!
Instead, I thought I'd share a few of my favourite blogs, so, here goes: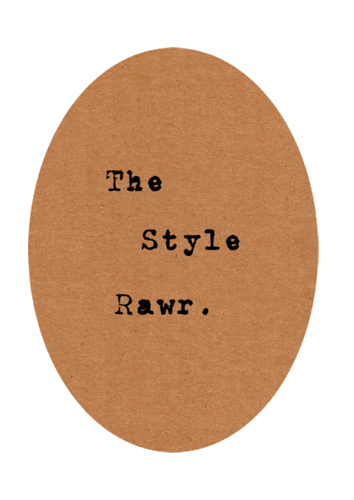 I genuinely consider Tara and Jade as friends now. Not only are they crazy beautiful and stylish (with amazing advice when I can't decide on clothing choice!) but they're also the sweetest ladies! Their blog is award winning (ooohhhh) and beautiful, with competitions! Besides, they promote the idea that leopard print is a neutral, need I say more?
Esther of Dear Friend is a dear friend (see what I did there! Heh!) not only is she beautiful and gracious with a lovely husband. But she's also creative, thrifty and adventurous. Check her out.
Now, that's pretty
I discovered this recently, Ally is really lovely, down to earth and creative! it's nice to find another student blogger as well. Her instagram is pretty amazing too.
Pretty Confused
Another recent find, I LOVE British blogs. Alice blogs about her gorgeous dogs and charity shop finds, which just so happen to be two of my favourite things. Plus, she's so, so lovely and has beautiful pinterest boards.
So there we go, sorry this post is a bit sparse. But my laptop is slowwww (it's like 5+ years old, bless!) and I'm trying to figure out The Hunger Games!
Until tomorrow.
p.s. Mum, how's my spelling?